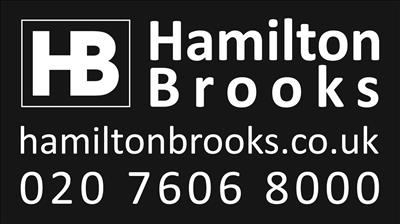 Hamilton Brooks is a specialist Estate Agency.
For nearly 30 years we have been the leading independent Estate Agents specialising in the Barbican Estate and the other blocks and estates in the City of London. We are an independent firm of estate agents i.e. not part of a chain, franchise, or owned by overseas investors.


We focus on getting the best premium price possible for our clients; we pursue quality not volume.

'We know service matters.'
We have a friendly and individual open approach and we provide a clients with a high level of personal service and expertise. We have the most combined experience of all Barbican & City of London Agents.

'Who we are'
Glen Cook established Hamilton Brooks in 1994. Before that he had worked for several years for the well-known firm of Goddard & Smith, where he advised the Corporation of London on 'right to buy' values in several of their estates, including the Barbican, from 1987 onwards.
Glen's wife Samantha Cook has joined him as Company Secretary and Office Manager. We have a digital Marketing Team headed by Alexander Cook & supported by Isabelle Cook.

'We're the Barbican and City specialists'
Hamilton Brooks are retained by the City of London itself when the City wants to sell or let its own flats in the Barbican Estate.
In 2007 Hamilton Brooks were chosen to act for United House in the sale of 69 new flats created by United House and the City in Frobisher Crescent, Barbican EC2, the biggest new flat development in the Barbican since its construction.
A multi-office, international agency with over 60 offices was instructed with us. Glen Cook sold 59 flats, they sold 10. Specialist Barbican &City knowledge is essential when you come to sell flats in the Barbican!

'We love what we do.'
We love what we do and our 5* RATING in our Review Section reflects it.
Contact Hamilton Brooks on 020 7606 8000.